The Peterborough programme (above) is currently (April 2006) on a programme dealer's offers list with a minimum offer of £45, but I would think that the Chelsea programme below is worth a lot more than that. I have not seen one of these for sale anywhere!
Dover's floodlights were officially opened at this match against Chelsea's full first team. A crowd of 4,312 watched the game and the Blues won 4-0.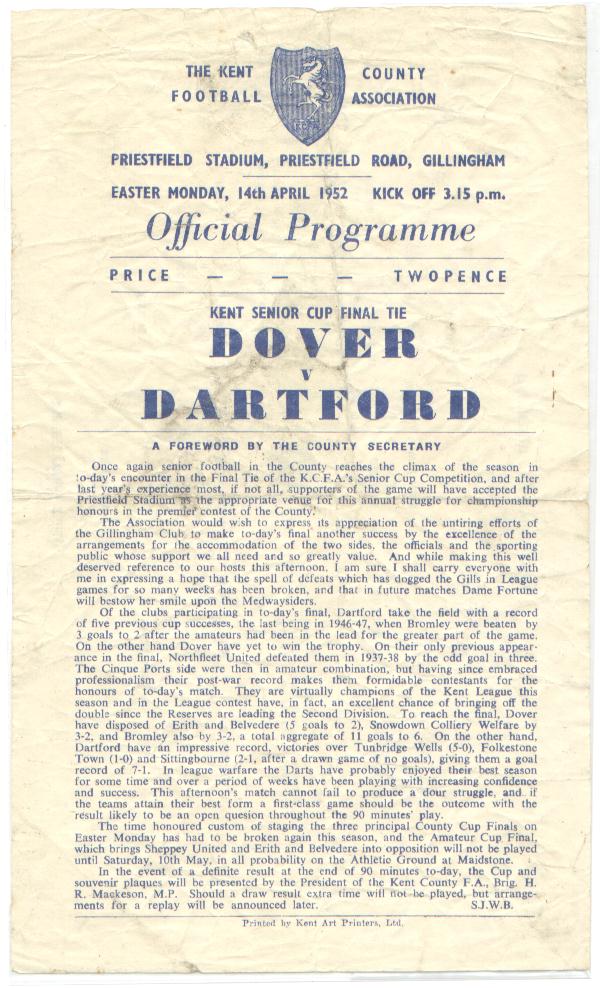 A crowd of 13,119 squeezed into Priestfield Stadium to see Kent Leaguers Dover take on their supposed betters in Southern Leaguers Dartford. Player-manager Fred Durrant decided to play himself at centre-forward to try and combat the huge Dartford defenders. Fred scored both goals in a 2-0 win to bring the cup back to Crabble for the first time. This remains the largest crowd to have watched a Dover match - ever - as far as I know. The 'programme' was a piece of paper; on the reverse were the teams.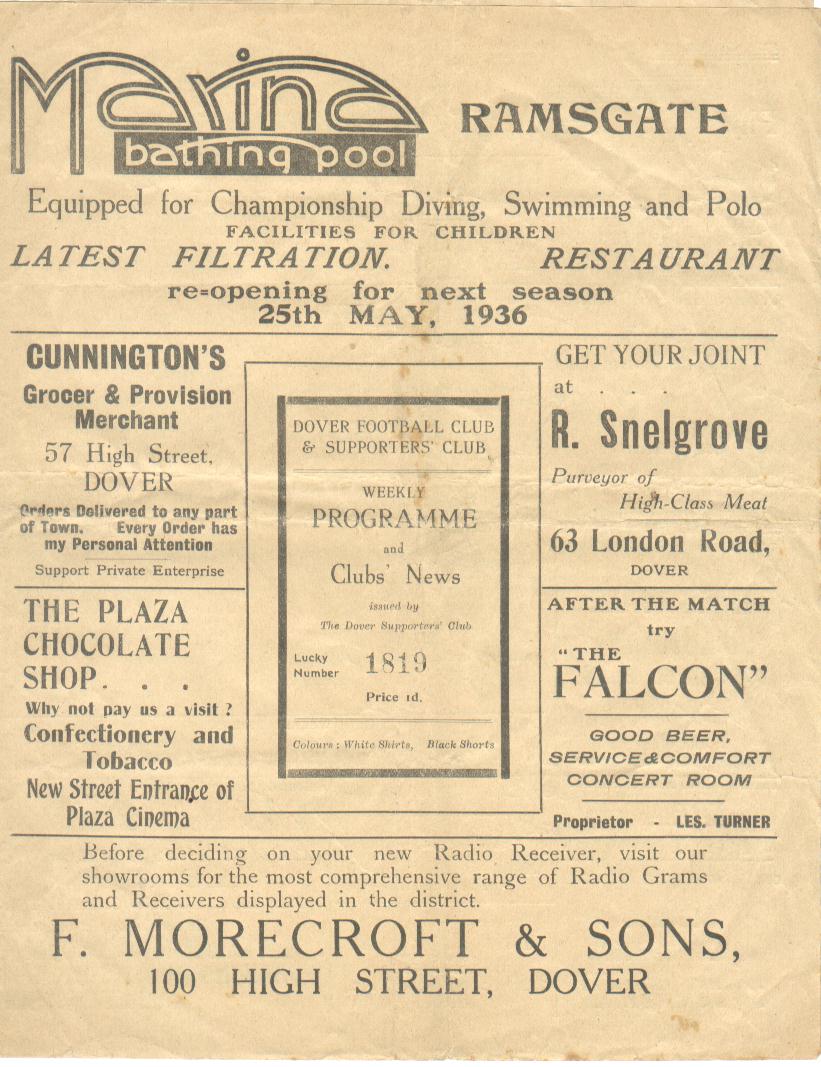 This programme was issued on Boxing Day 1935 for a friendly match against a 'Dover League and Charity Cups XI'. It is a large sheet of paper folded in half. If you have any older Dover programmes, please e-mail me with details, and a scan if possible - thanks!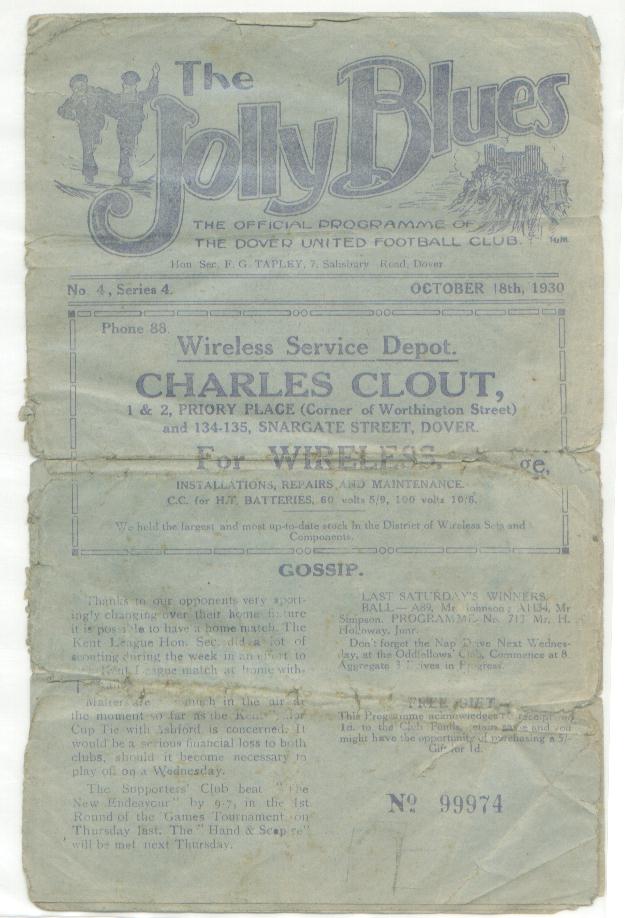 This is the oldest Dover home programme that I have come across. It is for a Folkestone & District Senior League match; Dover United's reserves against the Royal Tank Corps (from Lydd). The RTC won 9-2. The programme "acknowledges a donation" of 1d. to club funds, and I would imagine the same type of programme was produced for first team games.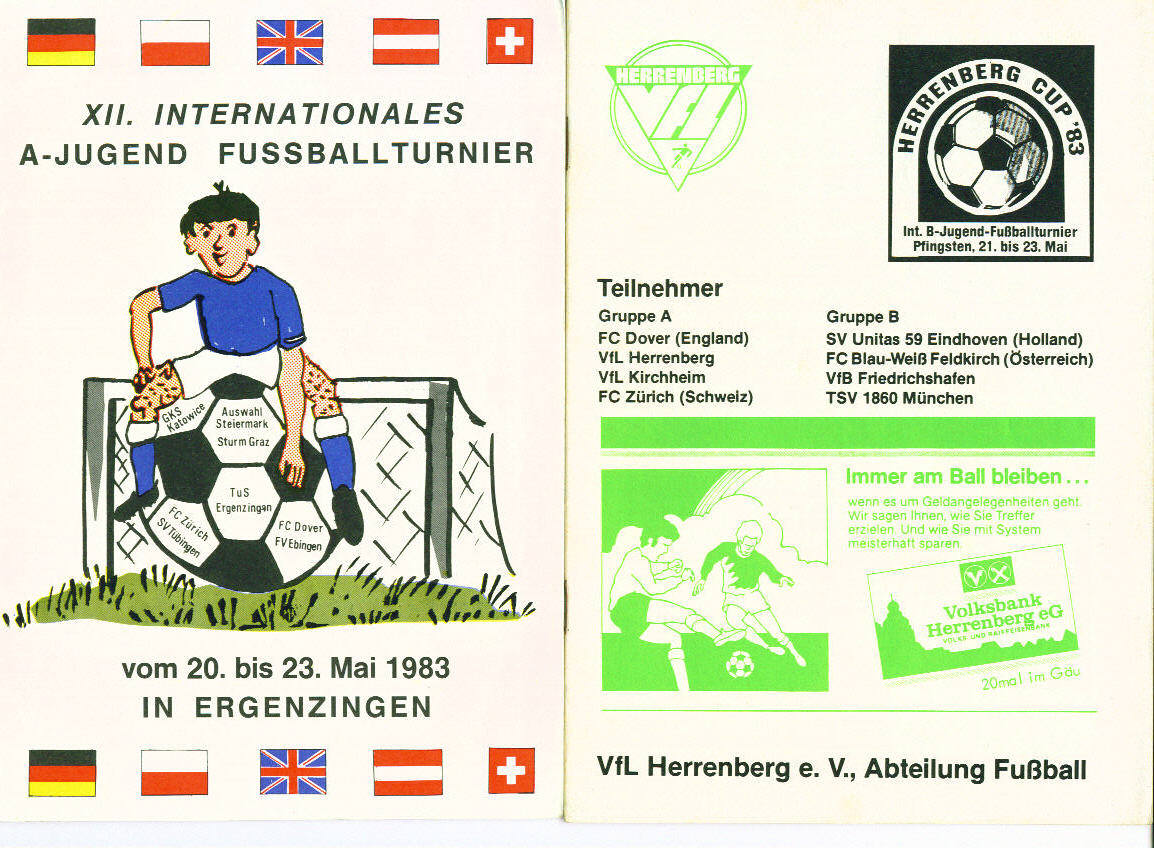 These two programmes were the last to be issued with Dover F.C. involved. The Club had ceased to exist by the time the youth teams played their tournaments abroad, but they were allowed to compete under the "Dover F.C." name.